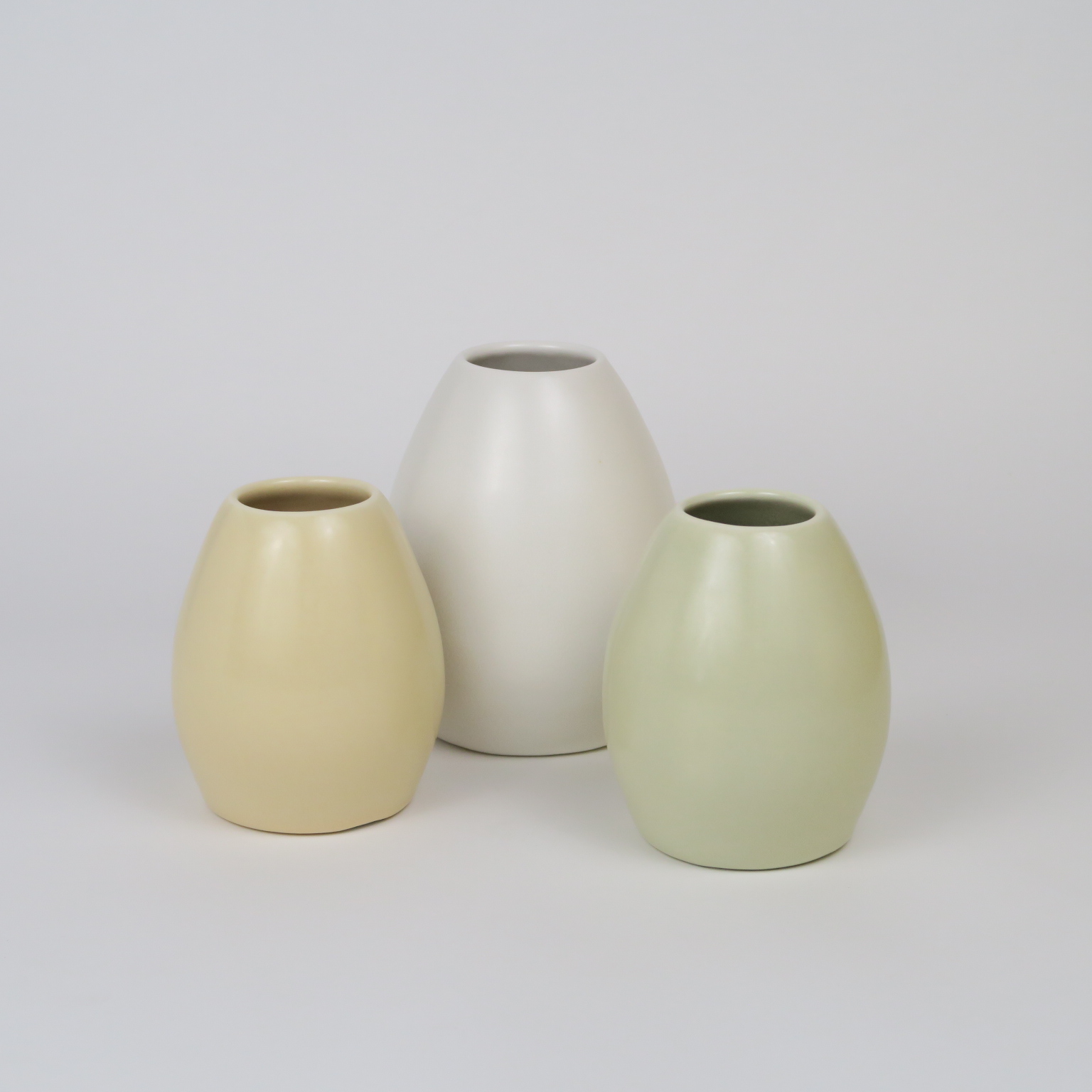 Egg Bottle
As satisfying to the hand or eye as the iconic form of the egg, this bottle has a deliberate weight to the foot to provide stability on the table when it has been graced with flowers up top. A narrow opening allows for upright table arrangements. Handmade on the potter's wheel of the finest porcelain.
Available on commission in a wide variety of sizes and colors. Current stock includes those pictured as well as several more. The linen white ones are 4.5" by 3.5" wide and weigh 1.5 pounds. The colored ones 4" tall by 3" and one pound each. Current stock includes 7 white and 11 in colors. Please inquire for specifics.
The stated price is for pieces up to about 8" tall, but larger is not necessarily more difficult. Please inquire! I love flowers...