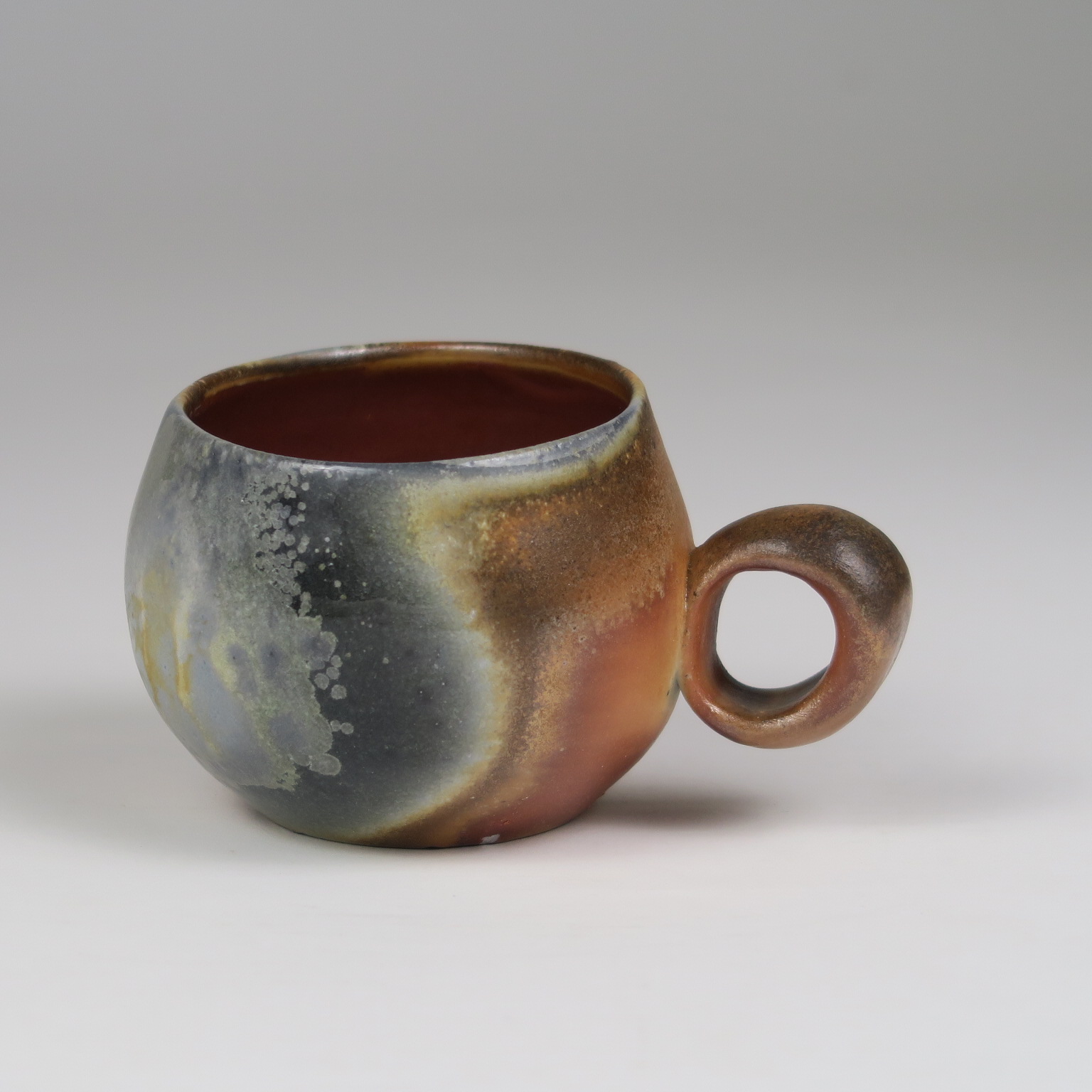 Woodfired Cups and Mugs
As much as I would like to individually list the cups and mugs that came out of the last firing at East Creek Anagama, there are just too many! Please call me if you are interested in a particular one from the collection below, and together we will get you the right one!
The second photo is of my "lady cocktail" from the Tin Man Kiln. They too have variety, but less so… they are a sexy little lady for beverages or clear soup. Fun and comfortable to lift and hold. Earthy woodfire finish gives these ladies their lovely natural grace. The interior only is glazed with a traditional Shino glaze. A signature piece in my repertoir.
Care and Use Guidelines below.
25 ladies are in waiting